Packages and Rates - Afternoon
A nature activity: All our walks and hikes in Canadian canoes are subject to compliance with our Canoes Charter
Consumption of alcohol is VORBIDDEN on the river.
They adapt to your desires, your abilities and your availability.
Extend your immersion in nature with the"Indian Camp" option
All our formulas are offered with transport for all participants ( Find out more)
More information on how formulas work: Upstream Formula
By clicking on the "All details" tab of the formulas, you can consult the details of the route, availability ( updated every 30 minutes) and prices.
Minors are accepted accompanied by their legal representatives, having reached the age of 7, knowing how to swim and immerse themselves (cumulative criteria).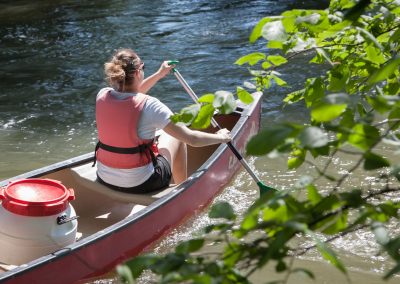 Relaxed Afternoon
Approx. 2 hours
About 10 km
26,40 € / adult, all inclusive
A course of 10kms meeting as soon as possible in the afternoon.
On the program, not far from 4 hours possible on the river, ideal for taking your time, taking breaks, swimming and spending a pleasant afternoon in a remarkable natural setting.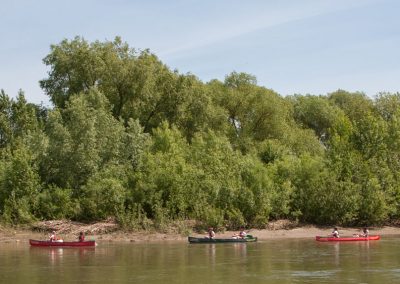 Afternoon trip
Approx. 2 hours
About 10 km
24.80 € / adult, all inclusive
Our shortest itinerary gives everyone the chance to enjoy an afternoon canoeing in the midst of an outstanding natural setting.