Packages and Rates - Full day
All of our pleasure trips and expeditions are tailored to your requirements, ability and availability. Spend an unforgettable night in a tepee or Canadian tent.
« All inclusive » = complete logistical support (hiring and transport of canoes and persons).
There are decreasing rates of charges. Click on "All details" of a package for more details.
Note : Our rates and availability are presented for information purposes only. See our General Terms and Conditions of Sale.
We accept children from the age of 7, on condition that they know how to swim and are at ease with putting their head under water.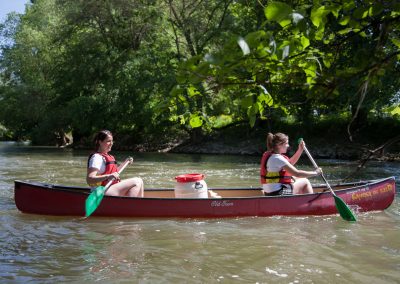 Full day trip
Approx. 3 h
About 15 km
29,50 € / adult, all inclusive
This itinerary is a more relaxing version of the full day trek. It allows you to experience canoeing with your family, to paddle at your own leisure, or simply to spend time admiring a unique landscape.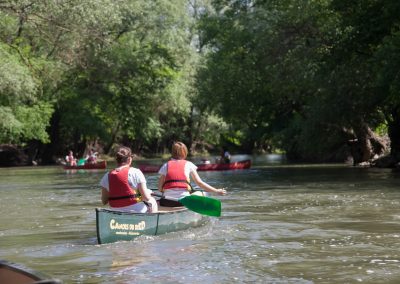 Full day Trek – Colmar-Sélestat
Approx. 5 h
About 25 km
32 € / adult, all inclusive
This itinerary, designed to last a full day, will allow you to fully appreciate the lush and varied landscapes of the Grand Ried, from Colmar to Sélestat.